Solar Sculpture
After Trillium is a robotic solar sculpture inspired by the Iowa native Trillium flower. The sculpture is made of cast aluminum and kiln-formed glass and uses custom electronics to respond to changes in the local environment. The robotic flower opens each morning and closes each night and is illuminated from within for 4hrs after dusk. It uses environmental sensors to determined behavior. Temperature determines how far the flower opens each day. In winter, when the temperature is below freezing, the robotic flower remains in a dormant stage and does not open. Through the warmer months, the flower opens more and more each day until it is in full bloom during the hottest part of summer.
I see this solar sculpture as a bridge between technology and nature and something that makes a direct correlation between a physical form and unseen forces in nature.
After Trillium was commissioned for the Iowa River Landing Wetlands Park in Coralville, Iowa and was inspired by the poem Arboretum by Iowa author Mark Levine.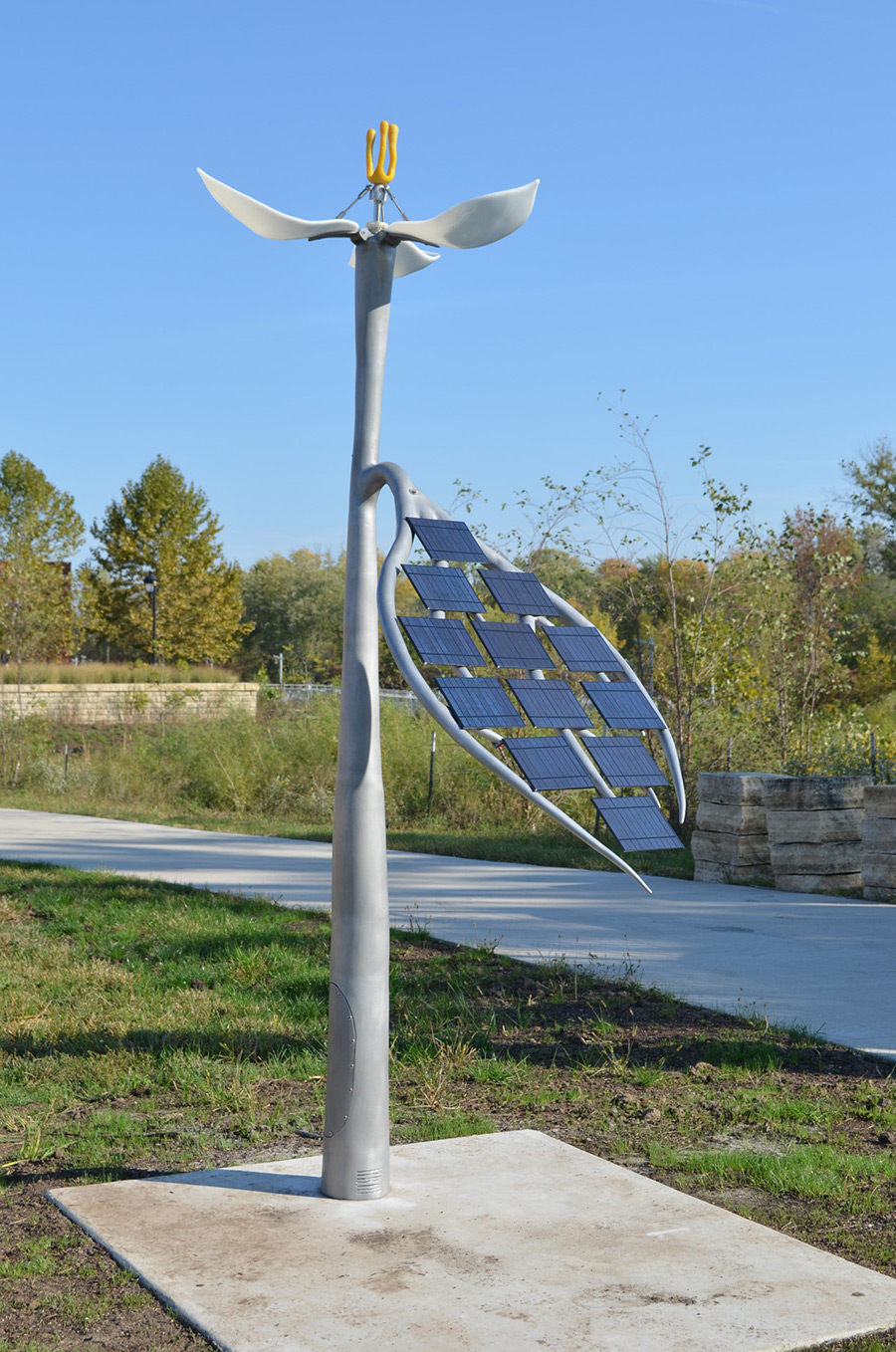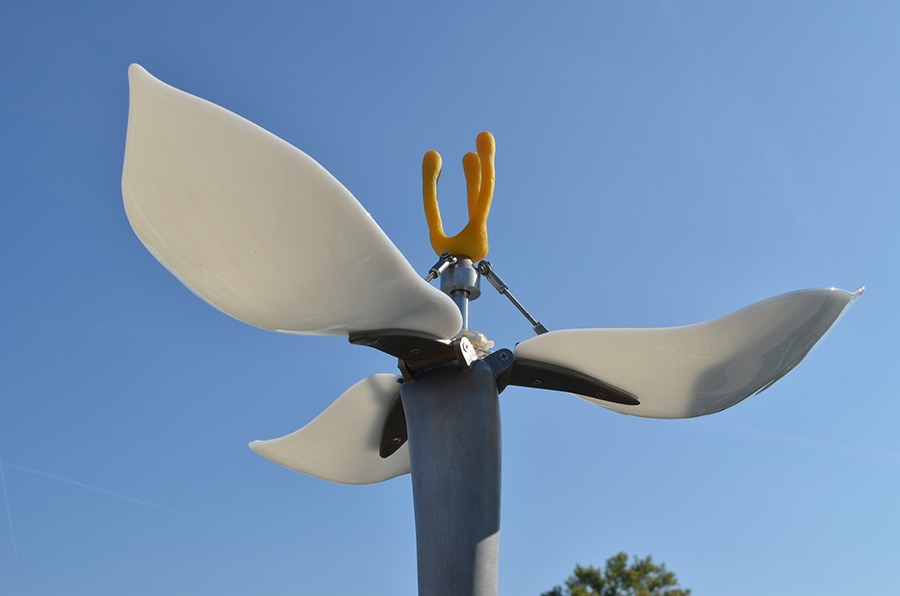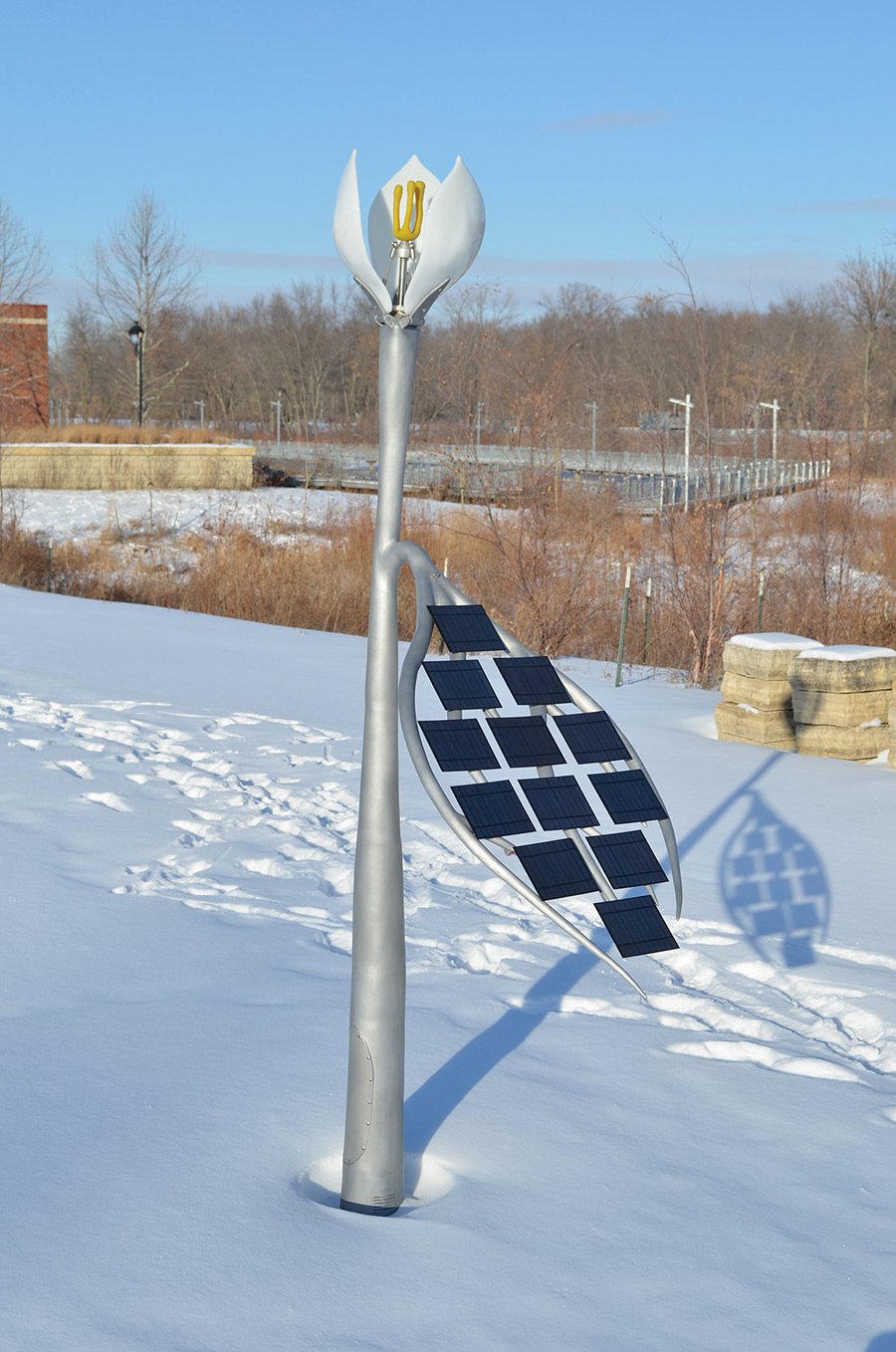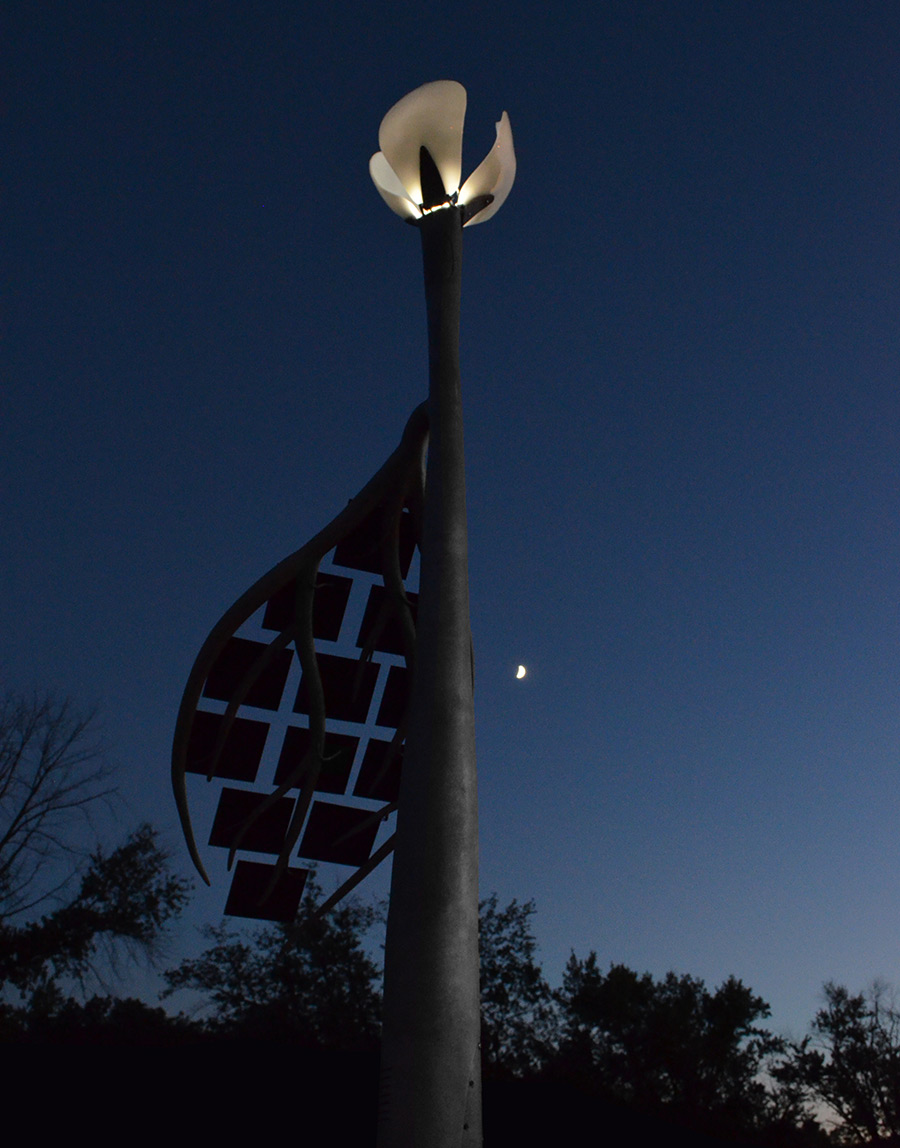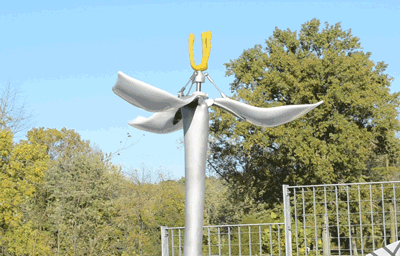 What's new??? Check the BLOG to find out!!!